Roland Jp8080 Module og Lexicon MPX-1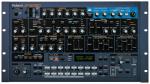 Submitted by sig2thabone on Thu, 21/03/2013 - 06:45
Heisan!
I am selling my beloved Roland JP 8080 Synth simply because i haven't been using it for while now and maybe someone will enjoy this classic more than me!
It's in perfect working condition and you can pick it up for 4000 kr (no less)
http://www.vintagesynth.com/roland/jp8080.php
I also have a Lexicon MPX-1 collecting dust here ,which is also in perfect condition. This one i sell for 2500 kr.
http://www.lexiconpro.com/en/products/mpx1
mvh,
Pascal