Combichrist (supp: Mortiis + Northborne)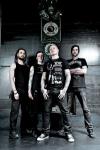 Skrive av henrik laur, 04/12/2010 - 17:27
5 kjem; 0 anbefaler; 0 kjem kanskje
Sted:
Betong, Chateau Neuf, Oslo
Da var vi igang! Combichrist tar turen innom Oslo på sin Europa turnè på nyåret!
Billetter 230,-
http://www.billettservice.no/COMBICHRIST-billetter/event/OCB1202
DJ Neu (Radio Syntetisk FM99,3)
DJ Electro (Xelabration, Cyberdyne, Altern80s)
------------------------------
COMBICHRIST - MAKING MONSTERS
"If there is one person with ample experience in unleashing sonic monsters unto mankind, it must be Andy LaPlegua, front-berserker and head of Norwegian-U.S.-Electro-Industrial force of nature Combichrist. The band has been spending most of the roughly one and a half years since the release of their highly successful last long play album on tour, also supporting legendary German band Rammstein on their European tour along the way. All the manifold impressions and experiences have certainly left their mark on the new album, which is easily the most versatile release in their career. The new Combichrist-monster is loud, massive and direct, as one would have come to expect from the band and features incendiary floor fillers such as the advance single "Never Surrender" that are among the hardest hits Andy & his lads have ever produced. At the same time Minimal-Electro-influences, menacing, dark slomo- steam rollers and an inkling of melodic elements have been seeping into the sound, evolving "Making Monsters" into an inferno of the intense kind. The album will also be hitting shops as a limited edition that is bundled with an infernal live DVD and as a limited edition gatefold double vinyl (extra heavy high quality orange and clear vinyl discs.)"
------------------------------
MORTIIS JOINS COMBICHRIST 2011 TOUR
"In some fundamental ways, Combichrist and Mortiis are very different, but in other fundamental ways, we are very much the same," expl ained vocalist and namesake Mortiis. "At the end of the day, both bands have this 'f-you' attitude. It's expressed somewhat differently musically, but energy and attitude-wise we're carrying the same torch, so to speak. I think fans of both bands will pick up on that."
Mortiis took a break from touring while preparing their latest releases, the soon-to-emerge next album, "the Great Deceiver" and "Perfectly Defect," a totally free digital download. Unveiled October 10, "Perfectly Defect" is full-length, downloadable album available at www.mortiis.com. "Perfectly Defect" is the quintessential prelude to the world of "The Great Deceiver" - while the latter is heavier and darker, the former is varied, experimental, and largely instrumental. The bottom line is that "Perfectly Defect" leads into "The Great Deceiver" acting as a crucial stage in the evolution of Mortiis' music.